We are happy to announce our first free cyber training and coaching for two bright young team members. We are sponsoring free Cybersecurity courses toward certification, LinkedIn profiles, and resume tune-ups, and interview coaching to become chronically capable cyber crime fighters.  These steps help toward achieving their certification training. 
🧑‍💻If you have no IT background start here:  https://lnkd.in/gEt47K8C
🤔 If you know have some tech chops and know you want to work in cyber but don't know what role watch this:  https://lnkd.in/eef3ejss
🛡️ If you want to be a SOC Analyst watch this:  https://lnkd.in/gYAPXxUu
💥 If you want to be a pentester watch this:  https://lnkd.in/g_n7rYnt  
(also TCM PEH Course is soooo good for this)
🆓 So Here's a list of FREE cybersecurity resources you can consume:  https://lnkd.in/gt9ypGts
🤝 Also, it's very valuable to network in industry to get a job, and to stay current on what's going on in industry.
CONNECTING PEOPLE WITH DISABILITIES
Their families and those who support them to information about the Achieving a Better Life Experience (ABLE) Act and ABLE accounts.
Work without boundaries shares access to NeuroDiversity jobs where no one can see us struggle to perform what most take for granted. 
Digital jobs are opening up important new work opportunities for those with disabilities. 
Educational opportunities and technological advances are growing digital economy, creating new forms of digital job opportunities such as business process outsourcing and testing, verification, and digital 'gig' jobs.
We are opening new Remotely Working doors for those with neurodiverse/neurodivergent conditions which typically include ADHD, autism, dyslexia, dyspraxia, dyscalculia and Tourette syndrome. Conditions of intellectual disabilities, mental health conditions, acquired brain injury.
Provides places that provide inclusion for Neuro diversity and chronically-capable jobs to professional remote teleworkers.
Scotty tip for those applying for work opportunities is to always ask for the disability inclusion specialist to ensure you get the best chance for completing the process and interviews with tele-worker video teleconferencing tools.


Veterans Can Enroll in the Cyber Warrior Program VRRAP
Please note: VRRAP is officially retiring on December 11, 2022. Please apply for this benefit ASAP if you feel you are eligible.


All of these must be true:
1) You're at least 22 years old, but not older than 66, and
2) You're unemployed because of the COVID-19 pandemic, and
3) You're not rated as totally disabled because you can't work and
4) You're not enrolled in a federal or state jobs program

Note: You can't receive VRRAP benefits at the same time as you're receiving unemployment benefits (including CARES Act benefits)
💥Our friends 🥓 Josh Mason and Neal Bridges always says, "Do the FREE stuff first!" 

💥12 FREE #Cybersecurity certifications you can get: 
💥 Jumpstart your cyber career!💥
👇👇👇👇👇👇
Please share, Remember sharing is Caring! :) 
Gerald's practical skills course with no prerequisites - GRC Analyst Master Class
https://simplycyber.teachable.com/
Special Thanks to David Mice
💥 8 FREE resources for the #CISSP Certification!
🥓 
CISSP Exam Cram Full Course:
CISSP Certification Course (FreeCodeCamp):
CISSP Practice Questions:
CISSP Exam Cram Playlist:
How to Pass the CISSP Exam (Mike Chapple):
GitHub Resource Repository:
GitHub Study Material Repository:
Key Terms Glossary:
Join the Simply Cyber 
Also they have a Discord server to engage and network with an inclusive community.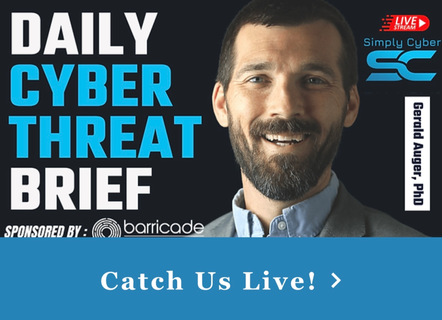 FEDVET - Veterans Free Course:
The National Initiative for Cybersecurity Education (NICE) Framework provides a blueprint to categorize, organize, and describe cybersecurity work into Specialty Areas, tasks, and knowledge, skills and abilities (KSAs). The framework provides a common language to speak about cyber roles and jobs and helps define professional requirements in cybersecurity. 
Visit FedVet at https://fedvte.usalearning.gov
Microsoft
They acquired LinkedIn and the Learning platform that offers more than 5,000 on-demand courses on business, creative, and technology skills,  Plus it's available at no additional cost to all.

Microsoft also offers Learning courses for all career paths.  Click to Learn today! 
It's Cyber too!
Want to get started in cybersecurity on the Microsoft stack? Here's my suggested path for Microsoft SC-900 exam prep (includes a free 85-question practice quiz). This is a great entry-level Microsoft security exam (all concepts, no hands-on) most can study for and clear in only a day or two!
Watch the videos, ask me questions, leave me a review, tell your friends! Good luck!
-SC-900 Exam Prep (LinkedIn Learning)
-SC-900 Exam Cram (YouTube)
-SC-900 Practice Quiz (85 questions)
PART 1 - Core Concepts 
PART 2 - Identity and Access Management
PART 3 - Understanding Microsoft Security Solutions 
PART 4 - Understanding Microsoft Security and Compliance Capabilities 
As a final hour aid, I also have a free SC-900 video and quiz designed to augment my LinkedIn Learning series:
SC-900 Exam Cram [YouTube]: 
SC-900 Practice Quiz (85 questions):
Here's Why...
Research shows that office workers cannot concentrate at their desks with the interruptions of the latest birthday card to sign, baby shower, birthday, lunch and learn or Client kickoff meeting.
Remote work has proven time and time again that not only is it beneficial for companies but also fulfilling for your team, however, there are still common misconceptions about it.
Take a look at our Work Life blog for tips and tricks on creating a great remote team without compromising communication or productivity. https://lnkd.in/eqf4pFU 
1. Productivity
With no office distractions and greater autonomy, remote workers have the freedom to get more done. This is something most people crave. According to a nationwide survey, 65 percent of workers said that remote work would give their productivity a boost. Another 86 percent said that working alone allows them to hit maximum productivity.
2. Teamwork
Despite the distance, remote workers make the best teammates. This is because that distance demands more communication. Without being able to lean on physical proximity, remote workers must reach out to one another frequently and with purpose. This leads to stronger collaboration and camaraderie. And all those long-distance video chats? An astounding 92 percent of workers say the video collaboration actually improves their teamwork.
3. Presence
Office life is littered with absences -- workers who are calling in sick or sneaking out early to run an errand or get to an event on time. But remote workers do not need to make excuses. Since they are not tied to an office, they can design their workday to meet the demands of their lives. If they have a cold, they can work from home without spreading the germs to others. And if they need to run an errand, they can handle it quickly without losing a workday. This ultimately makes remote workers more present for their work and team.
These are just a few of the reasons that I say the most effective workers are the ones who do not work in an office. Remote workers are able to cut through the noise and focus on what really matters: meaningful work and being happy doing it.  No beer taps, ping pong tables, lunches, or hammocks necessary.
4. Less time off work.
Office life is littered with absences -- workers who are calling in sick or sneaking out early to run an errand or get to an event on time. But remote workers do not need to make excuses. Since they are not tied to an office, they can design their workday to meet the demands of their lives. If they have a cold, they can work from home without spreading the germs to others. And if they need to run an errand, they can handle it quickly without losing a workday. This ultimately makes remote workers more present for their work and team.
These are just a few of the reasons that I say the most effective workers are the ones who do not work in an office. 
Remote workers are able to cut through the noise and focus on what really matters: meaningful work and being happy doing it.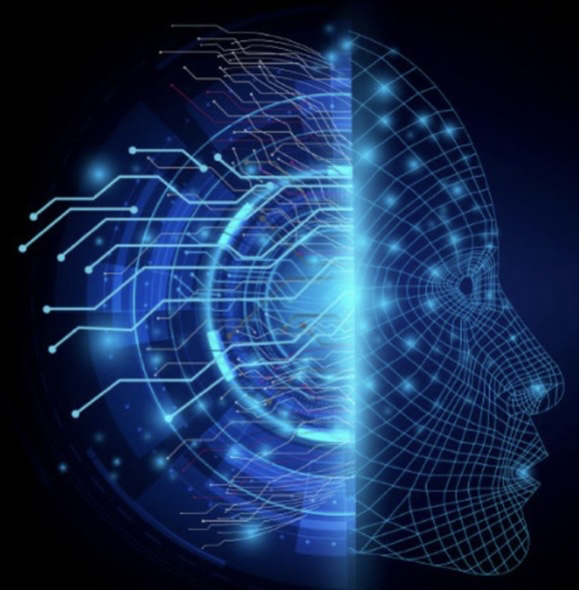 In case you were wondering if remote work was a passing pandemic fad, consider that the top keyword search from candidates on Monster over the last few months continues to be "work from home." Plus, according to other Monster research, remote flexibility was the second biggest policy change reported by employers in 2020.
The pandemic essentially forced many companies to do the unthinkable: manage a remote workforce. To a large extent, it was successful, proving that the work can still get done even without a physical office presence. In other words, even when things return to normal, there's a good chance that many employees will prefer to remain off-site, at least some of the time.
Take working parents of school children, for example. When asked in a Monster survey what they think a company could do to best support parents with school children, 75% said work schedule flexibility would go a long way.
Of course, remote work can only apply to selected skill segments where people can work from home. Of four industries examined by SIA (Staffing Industry Analysts), IT and office/clerical showed a boom in remote work, whereas industrial and healthcare staffing firms did not.
The bigger implications of remote work on hiring is that companies can hire from anywhere, globalizing recruitment.  In the world as it historically has been, our lives revolved around employment and because of that we were tied to the location of the employer – life may change a great deal as we are liberated from that locational anchor.
Then again, there are also some leaders who still feel productivity is "less" from remote workers versus those in office. Hence why many companies that plan to return to the workplace sometime in 2021 are sticking with sourcing individuals who live close to physical offices.
But for the companies that are "all in" on remote, they can enjoy the ability to hire from any geo-location.  This has allowed them to hire quicker and in some cases, upgrade their talent.  It's important for hiring managers to learn how to interview remotely and look a little deeper into past history and past performance, says Lee. "Talk to people who have worked with them. 
Business Case:
Working Beyond Boundaries
Unpredictable change is rapidly becoming the defining characteristic of the current decade. Organizations that simply cut costs or make minor adjustments to static business models may well be able to realize short-term gains to sustain and survive. But in the current dynamic world the only certainty is change, where status quo is not an option. The future is a place where only the agile will survive and thrive.
Introducing "flexible working" can if managed well cut an organizations costs, reduce environmental impact, improve productivity, service resilience and customer focus, also provide a better work life balance for its people. But, for many this is now a standard and limited response that provides just enough to satisfy statutory requirements and token change. Indeed is this gesture to agility really setting the foundations for the necessary future organizational step changes required to survive and thrive – if not what comes next and when ?
What is needed is a much more radical response. Agile Working is multi dimensional -  not just limited to doing the same work in the same way at a different time or place. It incorporates time and place flexibility, but also involves doing work differently – it is transformational. In addition, organizations must look beyond current boundaries and develop more innovative and holistic outlooks not limited by the standard and piecemeal approaches employed in the last decade which in general have not been fully developed.
For example some 5000 Virgin Media employees are now free to work remotely with video calls and shared documents from a variety of locations via PCs, laptops, tablets and mobile phones, following the deployment of Cisco Quad, WebEx and Unified Comms products. "The ability of social media to actively engage audiences is proven, and we're making the most of collaboration software to bring new ways of working to Virgin Media," said Elisa Nardi VM Chief Transformation & People Officer. "Our people will be able to connect using video, chat and activity feeds from the office, when working from home and on the go. We're enabling a more flexible and collaborative work environment and will continue to deliver an outstanding experience to our people and, ultimately, a more agile and engaged workforce."
Increasingly the NHS is looking to mobile technology to improve patient care, particularly through greater use of telehealth for community care and patients to self-monitor their symptoms at home rather than take up valuable bed space in hospitals. At South Warwickshire NHS Foundation Trust (SWFT) plans are in progress to digitise its paper-based library of medical records and provide staff with mobile devices (including iPads) to access the information from the bedside in hospitals or while in the community visiting patients at home. SWFT is also proposing to use other mobile functions such as online mapping to enable district nurses to plan the best route for their patient rounds.
Duncan Robinson, Associate Director of ICT at SWFT, said these plans will change the way staff work, "whether in an acute or community setting, there is significant duplication of information. Paper can't be in two places at once. Ultimately, flexible, simultaneous electronic access to the latest patient information will free up clinical time and improve patient care." This agile working will improve productivity and service capability but also support the Trusts property rationalization and sustainability objectives.
In the wider public sector, the current silo property approach must be rapidly re-focused onto the Total Place concept. Rationalizing within public bodies is fine and has benefit but not nearly enough. What is needed is a big picture approach across the whole Sector embracing economies of scale, standardization and common use policies. The current economic state makes change imperative, and people more receptive, but time is now of the essence.
Current thinking seems to be principally focused on existing organizational boundaries, consolidating and de-duplicating what exists. This has the potential to yield massive property opportunities, but the gains can be considerably improved and reach beyond property costs if there is a simultaneous re-assessment of an organizations agility, ie  underlying business models, workstyles and related requirements.  This should include a concerted drive to enable and install agile working into wider work areas and populations, many of which are currently limited by organizational and individual self interest and attitude inertia.
If organizations are to become truly agile then they should be moving to a more virtual existence and their investment should re-balance, focusing on people and technology rather than property. Technology is now providing cost effective, secure and reliable support for mobile and remote working (and learning), enabling secure online capability to create, store and access information, and communicate visually and verbally on a 24/7 basis across all boundaries. This said "face time" is important in many work situations, but getting the best mix of physical and vitiation interaction is key to future business agility and effectiveness.
Home Working in appropriate circumstances is a remote work setting but not the only opportunity for working beyond the physical boundaries of the "office". Home can be a base to work at, or work from and be used regularly or occasionally on an ad hoc basis.   However, despite the increasing cost in time and money of business and personal travel – not to mention resilience issues caused by transport disruption – the concept of Home Working, or rather its significant implementation is still something that seems "beyond boundary" for many Organizations. Much of this inertia is about lack of understanding, fear and control brought about by continuing application of outdated management attitude, processes, practices and capabilities which have failed to keep pace with technological capability and service demands.
O2 ran a Homeworking Pilot involving 2,500 staff based at its Slough HQ working away from the office for a day in preparation for anticipated travel disruption during the Olympics. O2 described the pilot an "astonishing success", a showcase for what could be achieved through well developed flexible working strategies – "given the right preparation and communication, conservative presenteeism-based attitudes to work can be changed, with great benefits for both managers and staff". Indeed like many other London organizations the growth and embedding of remote working for O2 have been hailed as one of the great Olympic legacies.
Indeed the benefits of working beyond boundaries for the O2 pilot were some 2,000 hours commuting saved with staff instead spending half that time working. Some 90% of staff reported they worked as productively as normal, and 36 % claimed to have been more productive.  While the environmental impact included a 12-tonne reduction in CO² emissions, a 12 per cent decrease in O2 electricity consumption and 53 % drop in water usage.
The OGC "Working Beyond Walls" vision of Workplace 2020  clearly anticipates   "Step-change improvements  …..enabling employees to choose the best place from which to work. Homeworking is commonplace. Mobile working is popular".  However 2020 is several years away and maybe something more expeditious will now be appropriate, but the key message is that review and improvement must be continuous – it is a journey not a "one-off once only fix".
Whilst ICT is the key enabler in supporting successful roll out of extensive remote and distributed working, HR teams must provide the framework for a productive agile organization. A recent Microsoft Survey identified that while 66% of managers believe flexible working increases employee productivity, only 9% of companies have a method to measure this productivity. The survey also revealed businesses are failing to communicate their policies to staff with 60% of business leaders saying flexible working polices and guidelines are available but 70% of workers are unaware of their existence.
HRs role is to embrace and gain impetus for people to work in different ways, times and places by creating the policy framework and installing "output based performance" into the organization, sweeping away the current reliance on "presenter" systems . Implicit in this change to new ways of working is the move towards a trust based organization – without trust agile working cannot be truly successful. It will not happen without "Up Skilling"  and engaging the workforce, as well as management coaching and mentoring to embrace a new work culture – the Agile Agenda.
An area of significance often overlooked is the role that can be played in large organizations by the use of internal property charging. Organizations would be much more receptive to consider remote working if property costs were to be wired into senior and middle manager budgets and targets rather than lost in a central or "wooden dollars" corporate account. Understanding the value of property or space as a cost to products and delivering services at an operating level will bring about more appropriate and cost effective, functional workspace and location decisions that will further drive agile working, IT investment and property rationalization.
The basic message is that good things can grow out of the current economic crisis. Focus on driving agility into the organization and related support mechanisms, and this will not only provide further ongoing property benefits, but more importantly produce a healthier more responsive, resilient and sustainable workforce capable of "working beyond boundaries" to meet    the demanding current and future.
Top companies with best diversity and inclusion numbers overall:
Biogen.
Centene.
Target.
Gap.
Intel.
Microsoft.
Verizon Communications.
Allstate.
Johnson & Johnson. 
Mastercard. 
Accenture. 
Kaiser Permanente.
EY. 
Coca-Cola.
Marriott International.
NVIDIA Deep Learning Institute (DLI)


Whether you're an individual looking for self-paced training or an organization wanting to develop your workforce's skills, the NVIDIA Deep Learning Institute (DLI) can help.  Sign Up Today!