After a brain injury it is super important to exercise like never before until you are exhausted. At first this will take only a few minutes but as the injured parts of your brain gain help from other healthy parts God's healing power will take over.  The rest is up to you and your persistence to survive this nightmare.  A neurologist told Scotty, "You will never be the same.  You may not perform at the level you once did but you may find a new normal and that's ok"
We are sponsoring free Cybersecurity courses toward certification, LinkedIn profiles, and resume tune-ups, and interview coaching to become chronically capable cyber crime fighters.  These steps help toward achieving their training and certification for disability inclusion. 

Qualys Free Courses ...
🎈Vulnerability Management: https://lnkd.in/g64maMet
🎈Global IT Asset Inventory: https://lnkd.in/gXR5bD5N
🎈Scanning Strategies: https://lnkd.in/g6cQjQuh
🎈Reporting Strategies: https://lnkd.in/gs6Vn-DA
🎈Patch Management: https://lnkd.in/gnWVDCNp
🎈Policy Compliance: https://lnkd.in/g5SXKncJ
🎈PCI Compliance: https://lnkd.in/gZns6Xdf
🎈Endpoint Detection & Response: https://lnkd.in/gw22Y__E
🎈Vulnerability Foundation: https://lnkd.in/gYAFfAuT
🎈Cloud Security Assessment: https://lnkd.in/grrHivcW
🎈API Fundamentals: https://lnkd.in/gngVxhbu
🎈Cloud Agent: 
🎈Container Security: https://lnkd.in/gYNCGY8A
🎈File Integrity Monitoring: https://lnkd.in/gYNCGY8A
🎈Web Application Scanning: https://lnkd.in/ggpJ-vG6
More at 
💥𝟏𝟓 𝐅𝐫𝐞𝐞 𝐂𝐲𝐛𝐞𝐫𝐬𝐞𝐜𝐮𝐫𝐢𝐭𝐲 𝐂𝐞𝐫𝐭𝐢𝐟𝐢𝐜𝐚𝐭𝐢𝐨𝐧𝐬 𝐭𝐨 𝐠𝐞𝐭 𝐢𝐧 𝟐𝟎𝟐𝟑💥
📗 1. Introduction to cyber security
Provider: GreatLearning
Duration: 2.5 Hours
📕 2.) Introduction to IT & Cybersecurity
Provider: Cybrary
Duration: 1 hour 41 mins
📗 3. Real-Time Cyber Threat Detection and Mitigation
Provider: Coursera
Duration: 15 hours
📕 4. Enterprise and Infrastructure Security
Provider: Coursera
Duration: 15 hours
📗 5. Penetration Testing - Discovering Vulnerabilities
Provider: edX
Duration: 40-50 hours
📕 6. Computer Forensics
Provider: edX
Duration: 80-96 hours
📗 7. Building a Cybersecurity Toolkit
Provider: edX
Duration: 12-30 hours
📕 8. Introduction to Cybercrime
Provider: Simplilearn
Duration: 2 hours
📗 9. CISSP® Introduction to Information Security
Provider: Simplilearn
Duration: 12 hours
📕 10. Cybersecurity Basics
Provider: IBM / edX
Duration: 16-32 hours
📗 11. Introduction to Cyber Attacks
Provider: New York University / Coursera
Duration: 19 hours
📕 12. Cyberattack Countermeasure
Provider: New York University / Coursera
Duration: 19 hours
📗 13. Cloud Security Basics
Provider: Coursera
Duration: 13 hours
📕 14. Managing Cybersecurity Incidents and Disasters
Provider: Coursera
Duration: 15 hours
📗 15. The Information Security Big Picture (Trial)
Duration: 2hours
-> to understand how the different domains fit together
NVIDIA Deep Learning Institute (DLI)

Whether you're an individual looking for self-paced training or an organization wanting to develop your workforce's skills, the NVIDIA Deep Learning Institute (DLI) can help.  Sign Up Today!

Microsoft acquired LinkedIn and the Learning platform that offers more than 5,000 on-demand courses on business, creative, and technology skills,  Plus it's available at no additional cost to all.

Microsoft also offers Learning courses for all career paths.  Click to Learn today! 
It's Cyber too!
Want to get started in cybersecurity on the Microsoft stack? Here's my suggested path for Microsoft SC-900 exam prep (includes a free 85-question practice quiz). This is a great entry-level Microsoft security exam (all concepts, no hands-on) most can study for and clear in only a day or two!
Watch the videos, ask me questions, leave me a review, tell your friends! Good luck!
-SC-900 Exam Prep (LinkedIn Learning)
-SC-900 Exam Cram (YouTube)
-SC-900 Practice Quiz (85 questions)
PART 1 - Core Concepts 
PART 2 - Identity and Access Management
PART 3 - Understanding Microsoft Security Solutions 
PART 4 - Understanding Microsoft Security and Compliance Capabilities 
As a final hour aid, I also have a free SC-900 video and quiz designed to augment my LinkedIn Learning series:
SC-900 Exam Cram [YouTube]: 
SC-900 Practice Quiz (85 questions):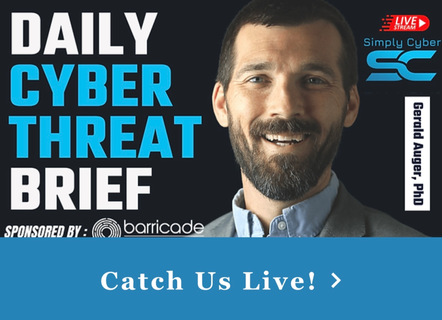 🧑‍💻If you have no IT background start here:  https://lnkd.in/gEt47K8C
🤔 If you know have some tech chops and know you want to work in cyber but don't know what role watch this:  https://lnkd.in/eef3ejss
🛡️ If you want to be a SOC Analyst watch this:  https://lnkd.in/gYAPXxUu
💥 If you want to be a pentester watch this:  https://lnkd.in/g_n7rYnt  
(also TCM PEH Course is soooo good for this)
🆓 So Here's a list of FREE cybersecurity resources you can consume:  https://lnkd.in/gt9ypGts
🤝 Also, it's very valuable to network in industry to get a job, and to stay current on what's going on in industry.
💥Our friends 🥓 Josh Mason and Neal Bridges always says, "Do the FREE stuff first!" 

💥12 FREE #Cybersecurity certifications you can get: 
💥 Jumpstart your cyber career!💥
👇👇👇👇👇👇
Please share, Remember sharing is Caring! :) 
Gerald's practical skills course with no prerequisites - GRC Analyst Master Class
https://simplycyber.teachable.com/
Special Thanks to David Mice
💥 8 FREE resources for the #CISSP Certification!
🥓 
CISSP Exam Cram Full Course:
CISSP Certification Course (FreeCodeCamp):
CISSP Practice Questions:
CISSP Exam Cram Playlist:
How to Pass the CISSP Exam (Mike Chapple):
GitHub Resource Repository:
GitHub Study Material Repository:
Key Terms Glossary:
Join the Simply Cyber 
Also they have a Discord server to engage and network with an inclusive community.
FEDVET - Veterans Free Course:
The National Initiative for Cybersecurity Education (NICE) Framework provides a blueprint to categorize, organize, and describe cybersecurity work into Specialty Areas, tasks, and knowledge, skills and abilities (KSAs). The framework provides a common language to speak about cyber roles and jobs and helps define professional requirements in cybersecurity. 
Visit FedVet at https://fedvte.usalearning.gov
10 Laws of Cybersecurity Risk
Security success is ruining the attacker ROI

 - Security can't achieve an absolutely secure state so deter them by disrupting and degrading their Return on Investment (ROI). Increase the attacker's cost and decreasing the attacker's return for your most important assets.

Not keeping up is falling behind

 – Security is a continuous journey, you must keep moving forward because it will continually get cheaper and cheaper for attackers to successfully take control of your assets. You must continually update your security patches, security strategies, threat awareness, inventory, security tooling, security hygiene, security monitoring, permission models, platform coverage, and anything else that changes over time.

Productivity always wins

 – If security isn't easy for users, they'll work around it to get their job done. Always make sure solutions are secure 

and

 usable.

Attackers don't care

 - Attackers will use any available method to get into your environment and increase access to your assets including compromising a networked printer, a fish tank thermometer, a cloud service, a PC, a Server, a Mac, a mobile device, influence or trick a user, exploit a configuration mistake or insecure operational process, or just ask for passwords in a phishing email. Your job is to understand and take away the easiest and cheapest options as well as the most useful ones (for example, anything that leads to administrative privileges across many systems).

Ruthless Prioritization is a survival skill

 – Nobody has enough time and resources to eliminate all risks to all resources. Always start with what is most important to your organization, most interesting to attackers, and continuously update this prioritization.

Cybersecurity is a team sport

 – Nobody can do it all, so always focus on the things that only you (or your organization) can do to protect your organization's mission. For things that others can do better or cheaper, have them do it (security vendors, cloud providers, community).

Your network isn't as trustworthy as you think it is

 - A security strategy that relies on passwords and trusting any intranet device is only marginally better than no security strategy at all. Attackers easily evade these defenses so the trust level of each device, user, and application must be proven and validated continuously starting with a level of zero trust.

Isolated networks aren't automatically secure

 - While air-gapped networks can offer strong security when maintained correctly, successful examples are extremely rare because each node must be completely isolated from outside risk. If security is critical enough to place resources on an isolated network, you should invest in mitigations to address potential connectivity via methods such as USB media (for example, required for patches), bridges to intranet network, and external devices (for example, vendor laptops on a production line), and insider threats that could circumvent all technical controls.

Encryption alone isn't a data protection solution

 - Encryption protects against out of band attacks (on network packets, files, storage, etc.), but data is only as secure as the decryption key (key strength + protections from theft/copying) and other authorized means of access.

Technology doesn't solve people and process problems

 - While machine learning, artificial intelligence, and other technologies offer amazing leaps forward in security (when applied correctly), cybersecurity is a human challenge and will never be solved by technology alone.
Immutable Laws of Security
Law #1:

 If a bad actor can persuade you to run their program on your computer, it's not solely your computer anymore.

Law #2:

 If a bad actor can alter the operating system on your computer, it's not your computer anymore.

Law #3:

 If a bad actor has unrestricted physical access to your computer, it's not your computer anymore.

Law #4:

 If you allow a bad actor to run active content in your website, it's not your website anymore.

Law #5:

 Weak passwords trump strong security.

Law #6:

 A computer is only as secure as the administrator is trustworthy.

Law #7:

 Encrypted data is only as secure as its decryption key.

Law #8:

 An out-of-date antimalware scanner is only marginally better than no scanner at all.

Law #9:

 Absolute anonymity isn't practically achievable, online or offline.

Law #10:

 Technology isn't a panacea.
Cybersecurity is a critical field that will only continue to grow in importance as we rely more and more on technology in our daily lives. Encouraging kids to explore this field can help build a foundation for a fulfilling and rewarding career.
Here are some resources that parents and educators can use to help get kids interested in cybersecurity:
National Cybersecurity Center of Excellence: This organization provides resources for educators to teach cybersecurity in the classroom. With lessons plans, videos, and other materials, teachers can help students understand the importance of cybersecurity and develop the skills they need to protect themselves online.
By providing these resources, we can help foster a generation of future cybersecurity leaders who will be equipped to protect our digital world."
---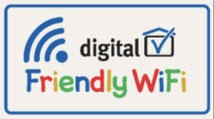 Updating digital policies and voluntarily filtering pornography and child sexual abuse material (CSAM) on public WiFi will help to:
Prevent guests and staff from being exposed to sexually violent and exploitive pornography and CSAM when using your WiFi services;
Prevent children and teens from easily bypassing filters and other parental control tools set up by their parents when logging onto public WiFi;
Prevent sexual predators/traffickers from accessing CSAM and flying under the radar of law enforcement;
Avoid a potentially hostile and toxic environment, including sexual harassment, for hotel employees and guests;
Establish your hotel as a leader in the hospitality industry to ensure the safety of its guests, staff and others;
Align digital policies with corporate policies and industry best practices; and
Reinforce your hard-earned, family-friendly brand.  
The 'Friendly WiFi' symbol is available to any business providing public WiFi, who are committed to supporting the need for safeguarding online content. The 'Friendly WiFi' symbol is displayed by each business signed up to the Friendly WiFi scheme and appears either on their landing page as you sign into their public WiFi, or is visible on signage within the venue.
Wherever this symbol is displayed on site or online, parents and young people can be assured that the business's displaying the symbol have the correct filters in place and their public WiFi service is safe to use.
Now you can receive a Free Responsive Design to prototype any newly designed website.  Once your new design is complete, purchase your domain or transfer an existing one to being sharing it with the WorldWide Web. Start your prototype website absolutely free then once you like the look just buy your domain and email hosting.  With Mobile First responsive design you can change design until it rocks! 
Enjoy the latest in responsive design without the hassles and much more control over your destiny.
Even offers coaches for your SEO/SEM with Google for Business and Analytics so your content pulls in the right audience for your market.
Receive a free work session that's all about you and your business.
From capturing new customers by streamlining the onboarding process for incremental victories.
Imagine your business growth by automating your time burners?