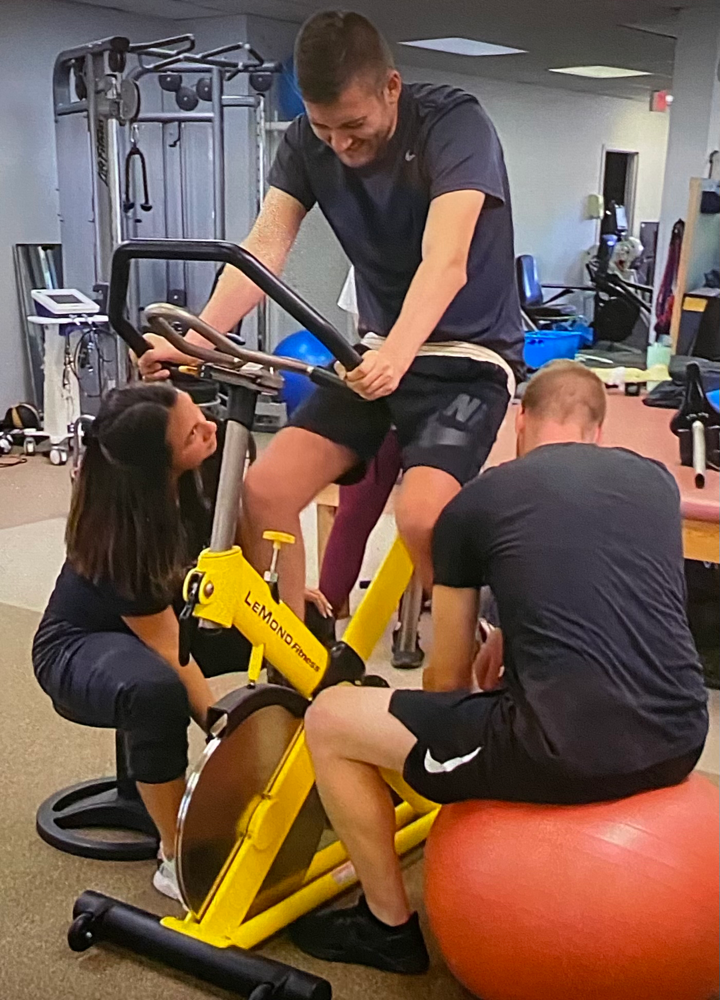 Skyler Starr, then age 21, was out for a quick motorcycle ride on a nice sunny day in Kansas City, Missouri, on Monday, February 17, 2020, when a vehicle pulled out in front of him causing a collision. Skyler suffered a burst fracture/contusion to his spinal cord (C7 Incomplete), resulting in lack of sensory/movement in his lower extremities and interference with hand/finger control and other functions below his chest, 4 broken vertebrae, a broken rib, a broken ankle, a concussion, as well as multiple other minor lacerations. After undergoing major surgery and two weeks of stabilization in an ICU/acute hospital in Kansas City, he moved to Madonna Rehabilitation Center in Lincoln, Nebraska, and then on to QLI in Omaha, Nebraska, before returning home to Pleasant Hill, Missouri, in September 2020.
The driver who hit Skyler only carried the minimum required liability insurance and it could still be months or years before Skyler receives any of the insurance proceeds. Funds will continue to be needed for uninsured medical bills until deductibles and out-of-pocket maxes are met annually.  Some things he needs are not covered by insurance.  Skyler has been very blessed to be able to reside on his parents' property, but it is not fully accessible to him and he's not able to be fully independent there.  Skyler is still deciding how he wants to proceed regarding bathroom, kitchen, and vehicle adaptations and the reality of it is that finances are a factor in those decisions and he and his parents can't afford to do everything he needs.
Skyler and his family all have the utmost faith that God will continue to provide along the way through the hands and feet of His people and the generosity of many. They are grateful for the ongoing immense outpouring of support expressed to them in so many ways since the accident. After some very dark months, God has given Skyler renewed healing and hope in many ways. This is answered prayer and is holding Skyler and his entire family together. They believe the Lord will continue to heal Skyler and use him in huge ways to glorify Him and eventually help and inspire others.
Scotty is tough on Skyler with the BigCrayon.org mission to add a soul shine and help write his comeback story with positive reinforcement, education, inspiration with help from our partners at Radancy, A TMP Worldwide Company and TMP Global.